Wodonga South Primary School is proud to announce the continuation of the 1-1 laptop program for 2020. The laptop program started back in 2012 and has grown vastly since its inception. Wodonga South Primary School has always prided itself as being a technologically innovative and forward thinking school, adopting new technologies and staying with the new tech curve.
Laptops provide anytime, anywhere access to information and learning. 
At Wodonga South Primary School laptops complement learning that takes place in the classroom using a vast array of software, by referring to resources that have been downloaded onto the laptop as well as working with audio, picture or video files (plus so much more).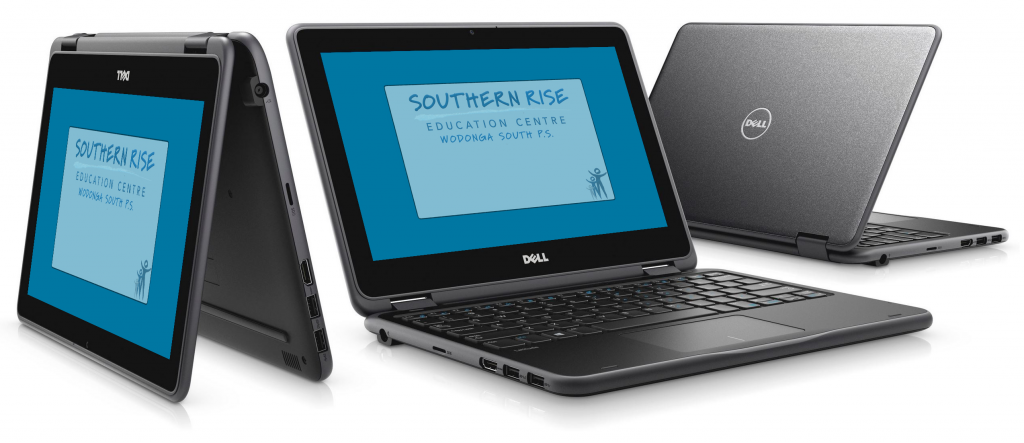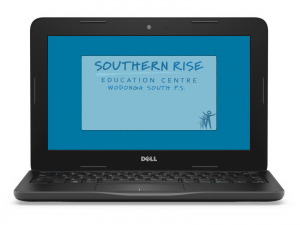 What educational benefits do laptops provide?
Laptops complement the existing school curriculum by providing digital learning tools that link in with planned classroom activities.
Laptop use in the classroom will evolve as students and teachers become familiar with the new tools. For example, we may soon see a class where students create a podcast of their original poetry, accompanied by a soundtrack they have written and enhanced with their own digital images to share with the world. 
The programs loaded onto the laptops at South are ubiquitous in the workplace and higher education. Learning to use and understand complex software (like Microsoft Windows, Word, Adobe PDF) is important for every child's future.
Frequently Asked Questions
Dell Latitude 3190
Built Tough: The Latitude 3190 comes with a sealed spill-resistant keyboard and a gorilla glass scratch resistant touch screen. The rubberised base improves durability, making it able to withstand a 30" drop.

Versatile:  View and write from any angle or mode—flat, tent, tablet or laptop. Two-in-ones make it easy for students to create, collaborate and share ideas.

Battery: The Dell Latitude 3190 features excellent all day battery life to keep students up and running anywhere,  anytime.


Dell Latitude 3380
Durable by Design: Take the hard knocks of school and keep on going with superior shock absorption provided by the rubberized LCD trim and an SSD with no spinning parts. The Latitude 13 Education Series can handle it all.
Collaboration: Students can use the 180-degree hinge to lay the screen completely flat without worrying about it breaking—it's been tested for student wear and tear.
This machine does not come with a touch screen, however one can be installed at additional cost.

Refurbished
For students who will be attending the school for a limited time (one year) an alternative to purchasing a new laptop is to lease a refurbished device from the school. All refurbished devices are still in warranty.
Information about refurbished devices changes year to year, so it is best to confirm with the school about what is best for you. 1-1 Laptop Program information packs are sent home at the start of term 4 every year.
Numbers for refurbished devices are limited.